Golfers conquer Hole-in-one, receive 20 million VND from VISION-TECH
In the chain of events to launch a dedicated lithium battery product line for golf cars, VISION TECH is honored to be the sponsor for the Hole-in-one (HIO) award on many golf systems in the Northern region. With the desire to bring a wind of enthusiastic sport to the members, help people have time to relax, exercise and connect people who share the same passion.
Accompanying VISION, Heron Lake Golf Course – Dam Vac Golf Course has the first classic HIO to welcome the new year 2019 conquered by golfers.
After an impromptu goal with an Iron # 7, the Titleist 6 ball was neatly placed in the hole with astonishment and surprise of the golfer Do Tran Dat with his playmates.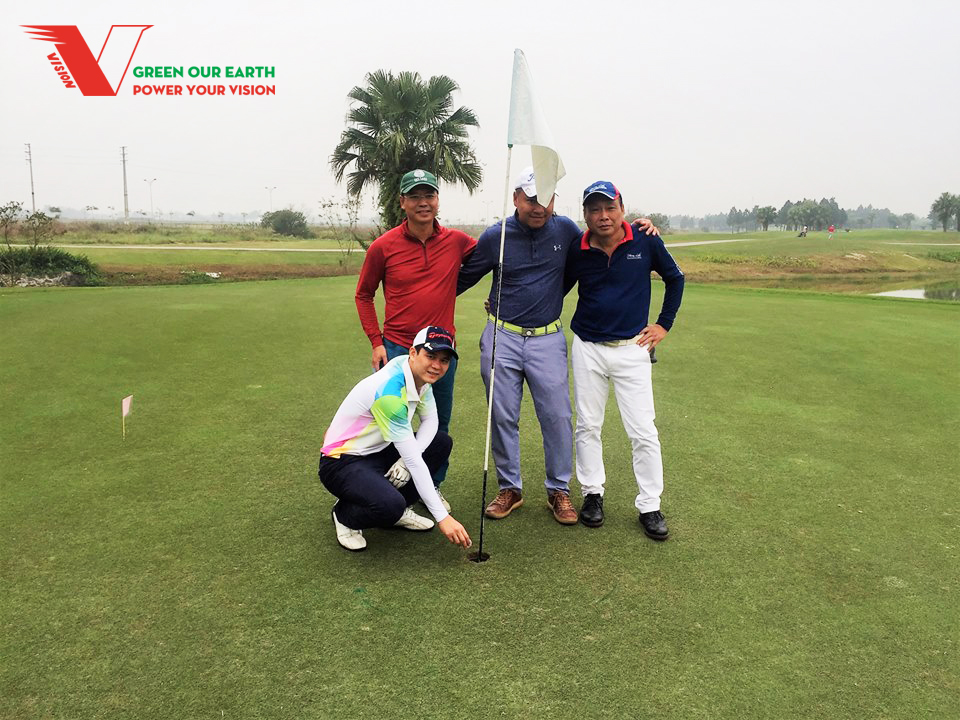 In particular, with a prize of 20 million VND cash from VISION makes the HIO award more attractive and interesting than ever.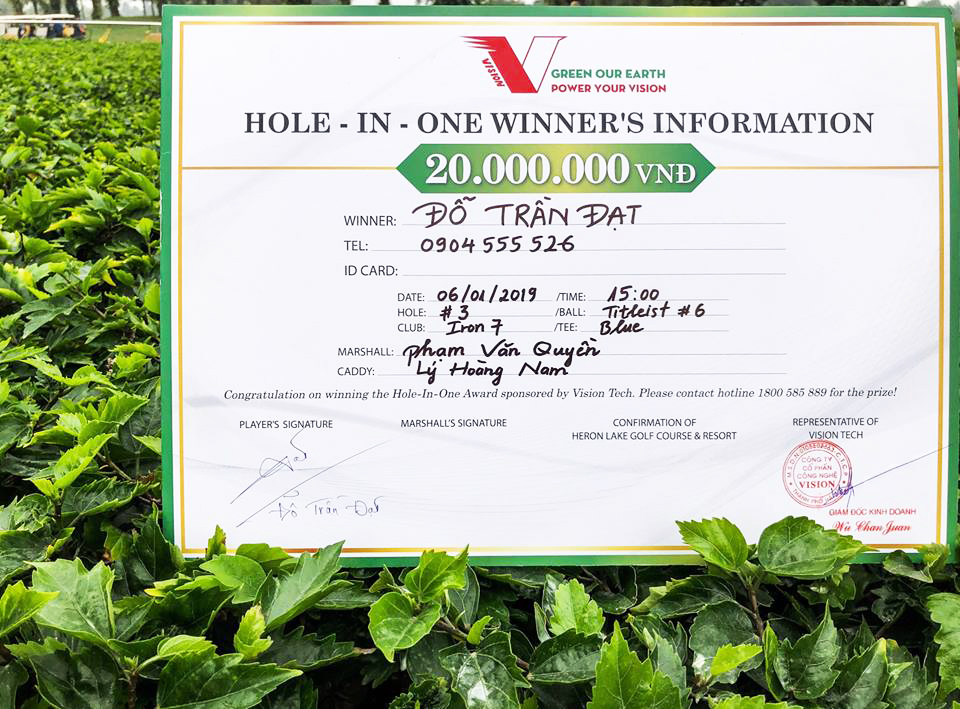 Please join VISION TECH and Heron Lake Club to congratulate golfer Do Tran Dat and wait for outstanding golfers to win the next HIO.